Incorporating Chinese Medicine into Your Daily Wellness Routine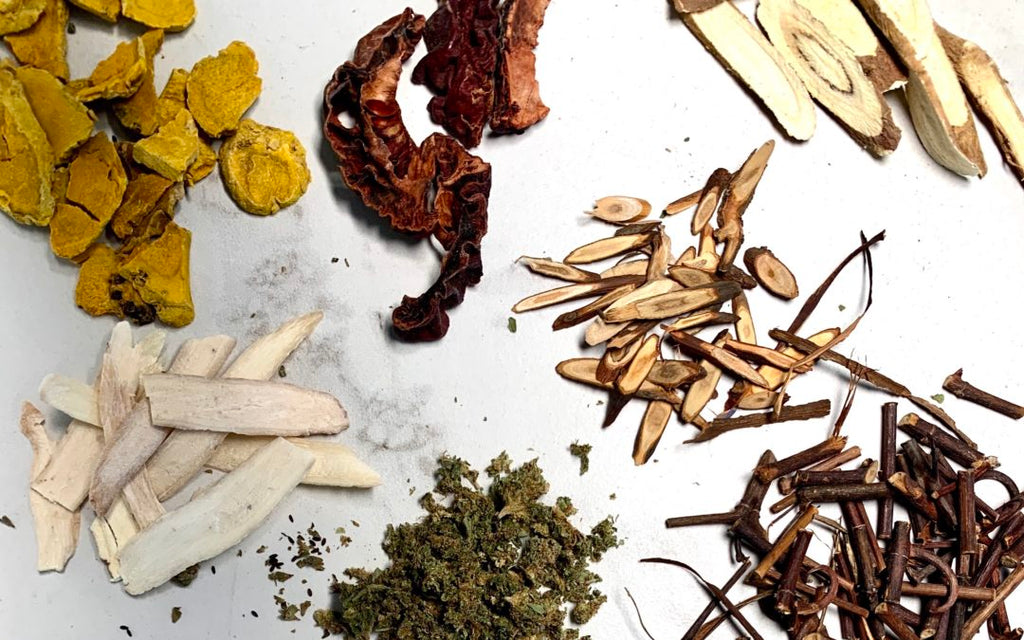 Traditional Chinese Medicine—The New Herbalism Movement.
How many times have you heard that Chinese medicine and the use of natural herbs have a profound effect on your health? Herbs are becoming more common in daily routines and even modern medicine. Herbalism is a timeless practice. There are more remedies, herbal mixtures, and beneficial uses of traditional Chinese medicine than Starbucks on street corners, and these can be incorporated into your day-to-day lifestyle with very little effort.
RW is firmly planted at the forefront of this New Herbalism movement, as we experience the collective wisdom that our ancestors have amassed and passed down for us to use in advanced, highly specialized ways. RW formulas contain next-level combinations of Chinese, Ayurvedic and Western herbal recipes, enhanced by high concentrations of hemp. We use different mixtures of herbs formulated by ancient monks such as cinnamon bark, hook vine, licorice, quince, turmeric, white peony, hemp, calendula and cayenne.
When certain spices, herbs, and other compounds of Chinese medicine are mixed together, you won't believe their effects. For example, receiving the benefits of our Optimize Tonic signature blend is as easy as taking a few drops under your tongue. Experience our blend of magical herbs and activate your inner physician and the warrior inside of you.