7 Must-Know Herbs to Promote Natural Pain Relief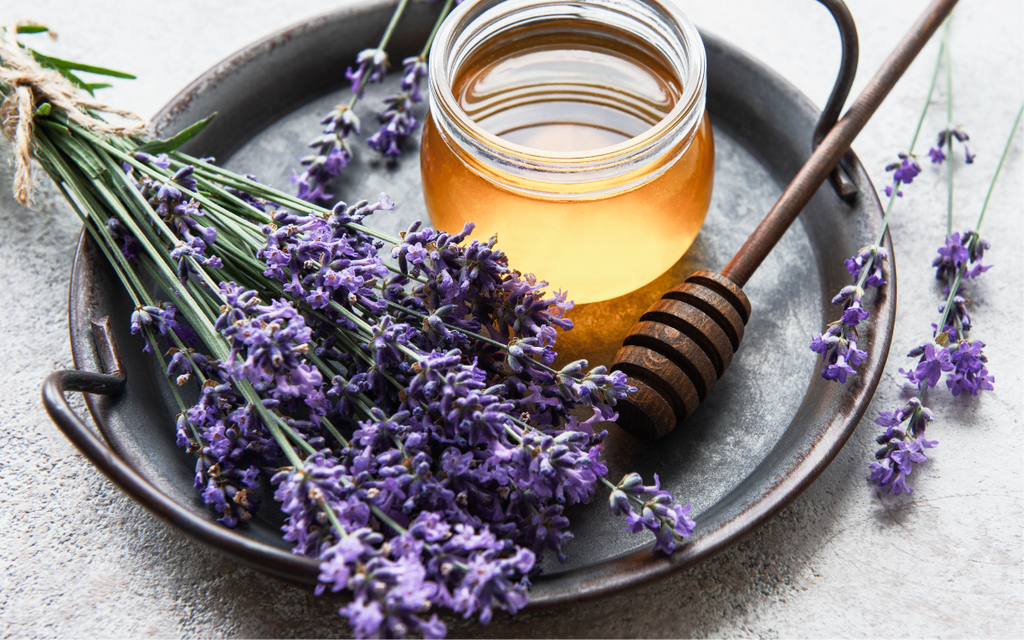 Understanding the intricacies of natural plant medicine for pain management can sometimes feel overwhelming. Especially when you're dealing with chronic pain or when you're in a situation where you need immediate relief. Plus, in the wake of plant medicine's big comeback to the forefront of modern consciousness, there seem to be more questions than ever about which herbs and plants to use for managing pain naturally. Unfortunately, there's even more misinformation. At Real Wellness, it's our mission to formulate products and share information backed by years of rigorous study and expertise gained through our experiences as trained herbalists.
So where to begin? Well first, let's talk about pain management with synthetic medications vs holistic medicine. 
Using Holistic Plant-Based Medicine Vs. Synthetic Medications for Pain Relief
Pain management can scale from being simple to complex, depending on the type of pain you're experiencing. With a never-ending amount of readily available over-the-counter and prescription pain medications, it's no surprise that most people are looking for a quick fix to use for their pain relief. However, these short-term medications can come with many downsides, such as dependency and long-term effects on the nervous system and adrenals. 
In an article published by The NYU Dispatch, Andrew Weil, an American celebrity doctor who advocates for holistic health and integrative medicine, said, "I have argued for years that we do not have a health care system in America. We have a disease-management system—one that depends on ruinously expensive drugs and surgeries that treat health conditions after they manifest rather than giving our citizens simple diet, lifestyle, and therapeutic tools to keep them healthy."
Synthetic medications work by raising the pain threshold, sedating the nervous system, and altering signals to the brain and spinal cord. Simultaneously, the benefit of such treatments is their fast-acting effects. But again, these medications often come with a lengthy list of side effects such as heart attack, stroke, stomach ulcers, liver or kidney toxicity, insomnia, and many more. 
Holistic plant-medicine traditions have been traced back to a number of ancient civilizations including the ancient Chinese, Egyptians, Babylonians, and Native Americans, and are becoming increasingly more popular to use for pain management today due to their mild side effects and less long-term damage on the body when compared to synthetic remedies. A government study conducted by the National Center for Health Studies found that approximately 36% of U.S. adults aged 18-years and older reported using some form of complementary and alternative medicine. While this study was conducted in 2002, everyday an increasing number of people are opting for natural pain-relievers instead of relying on chemical drugs and medications. 
Here's what you need to know about seven of the best herbs we've ever used for natural pain relief remedies.* 
*Holistic medicine requires trained knowledge just like modern synthetic medicine does. If you are suffering from severe pain and health issues, consulting a holistic practitioner is suggested for proper dosage and blend.
The Most Effective Herbs We've Ever Used for Relieving Pain Naturally
Arthritis pain? Sore muscles? Inflammation? Back pain? Headaches? There are herbs for that…Here are 7 essential herbs to know about for herbal pain-management and pain relief.
Disclaimer: This information has not been evaluated by the FDA and is not intended to substitute for medical advice or diagnose, treat, prevent, or cure any disease, illness, or ailment. Please consult a licensed doctor or physician if you are experiencing issues with your health or if you require expert medical advice.
1. Arnica (Arnica Montana) 
Arnica has been used for its soothing properties for centuries. In folk remedies, arnica is applied externally for aches and bruises—which is why we added it to our best-selling Repair Salve, a 10-in-1 formula made with hemp extract and a soothing symphony of 9 additional herbs known for their analgesic (pain-relieving) effects. When applied topically, arnica-infused creams, lotions, and salves can be used for sprains, strains, soreness, and bruising.
Caution: Never apply arnica-infused creams or topicals to an area of the body with open cuts, wounds, or broken skin. 
2. Calendula (Calendula Officinalis)
With its uplifting allure, Calendula (also known as Marigold) is a popular garden plant with bright orange or yellow flowers. It's used in herbalism, aromatherapy, and homeopathy for its antispasmodic, antiseptic, antifungal, and anti-inflammatory properties. 
3. Camphor (Cinnamomum Camphora)
When Camphor is steam-distilled, it's fractionalized into blue, brown, and white camphor. Blue camphor is used mostly in perfume distillation, while brown camphor contains potent carcinogens and should be avoided. White camphor, however, has strong medicinal qualities. It contains expectorant, decongestant, analgesic, antiseptic, and bronchial-dilator properties.
Camphor may also help to alleviate pain linked to arthritis, rheumatism, gout, and joint and muscle pain. 
Caution: use camphor in small doses only. 
4. Cayenne (Capsicum Annuum) 
Chances are you already know that Cayenne is a red hot chili pepper globally admired for its bold and fiery flavor. But did you also know that cayenne possesses analgesic, emetic, decongestant, expectorant, antispasmodic and carminative properties? Cayenne may also assist digestion and warm circulation. 
And when applied externally, cayenne oil or cayenne-infused topicals may reduce the symptoms of arthritis, cold joints, muscle soreness, cramps, and aches and pains.
Caution: Do not give cayenne to children under two years old. Use rubber gloves when chopping up cayenne peppers, as they may burn. If burning does occur, wash with vinegar several times, rinsing carefully. Pepper oil will cause severe pain on contact with sensitive tissues, such as the eyes or genitals. Heavily cayenne-based creams, liniments, and infused oils should only be used in small areas and rubbed in well. Cayenne can aggravate acidity and heartburn when taken internally. 
5. Lavender (Lavendula Augustifolia)
Calming lavender is one of the most versatile, popular, and widely therapeutic herbs on the planet. It can be used in a variety of forms, from a reviving yet soothing essential oil, to an ideal ingredient for teas, food, a relaxing bath, or in an oil blend for a massage.
Lavender also possesses antidepressant, antiseptic, antibacterial, analgesic, decongestant, and antispasmodic medicinal properties. 
Caution: Lavender is usually safe for all age groups, but some hay fever or asthma sufferers may be allergic. Dilute well if taking homeopathic remedies. 
6. Peppermint (Mentha Piperita)
Cooling peppermint is an age-old herbal remedy often used to aid digestion, especially in the form of tea. It's also mildly stimulating with analgesic, expectorant, antispasmodic and carminative properties. 
Peppermint may relieve muscle and mental fatigue as well as spasms, nausea, toothaches, menstrual cramps, headaches, and some migraines. 
Caution: Do not use during pregnancy. The amounts taken in food are harmless. Not suited for infants. The pure oil may irritate the skin of sensitive people. Do not use it while taking homeopathic remedies. Do not use it for long periods of time. 
7. St. John's Wort (Hypericum Perforatum) 
St. John's Wort has a rich history in Ayurveda, Western herbalism, and homeopathy. This common, wild plant possesses mild antidepressant properties and is also a potent anti-inflammatory that is antispasmodic, antiviral, and analgesic. 
St. John's Wort may also ease pain linked to neuralgia, sciatica, back pain, deep wounds, uterine cramping, and menstrual problems. Oil infused with St. John's Wort can be used to enhance the effects of massage therapy, especially when mixed with lavender essential oil and other soothing herbs. 
Caution: St. John's Wort can cause photosensitivity in direct sunlight. 
An Herbal Remedy to Soothe Your Arthritis Pain, Sore Muscles, Inflammation, Back Pain & Headaches from Real Wellness
We recommend our 10-in-1 Maintenance & Repair Salve, it's an analgesic (pain-relieving) blend formulated to loosen and relax stiff muscles, joints, and tendons. This "wonder salve" is a rich herbal balm made with hemp extracts and infused with a blend of herbs well-known for their ability to generate fresh blood flow when applied topically.** 
**Ingredients: Organic coconut oil, beeswax, 350mg full-spectrum hemp extract, arnica, calendula, camphor essential oil, cayenne, lavender essential oil, menthol crystals, rue, St. John's Wort, and wintergreen essential oil.
But don't take our word for it; read the rave reviews to see for yourself what our customers have to say about this best-selling salve—previously sold out four times. ''I share it regularly and have heard positive results with rheumatoid arthritis and when being applied acutely for migraines and/or headaches. This truly is the wonder salve!''  — Evan ***** (Satisfied Customer who gave Real Wellness Repair Hemp Salve a five-star rating)